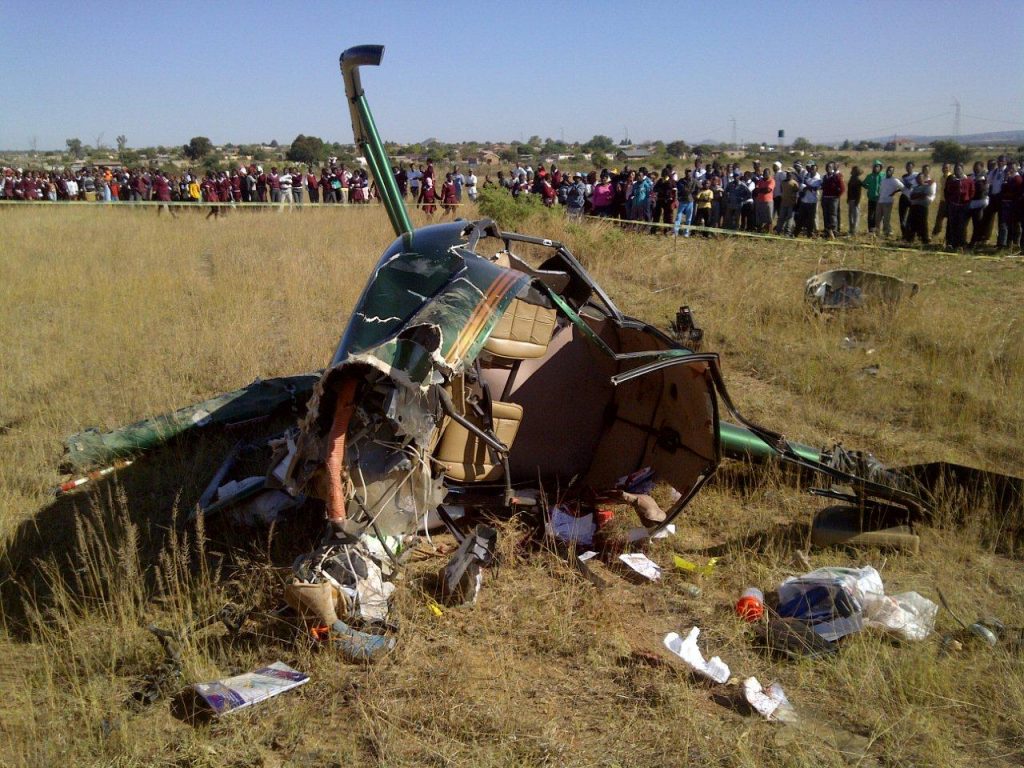 [POLOKWANE – 24 MAY 2012 AT 14H30]
A helicopter crash about 30km outside of Polokwane near Mafenkweng, has left one person dead and another in a critical condition this afternoon.
Emergency personnel arrived on the scene and found a helicopter believed to be a Robinson 44 lying upside down in a field. Members of the community had already gathered around the site. The area was made safe while paramedics assessed the two patients. The patient unfortunately had already succumbed to his injuries and was declared deceased on scene. The second patient was in a critical condition and needed Advanced Life Support intervention to stabilise him further. The AMS Medicopter was called to the scene to airlift the patient to Polokwane Hospital for rapid medical care.
The circumstances around the accident are yet unknown but the necessary authorities will be investigating the accident further.
Derrick Banks, ER24