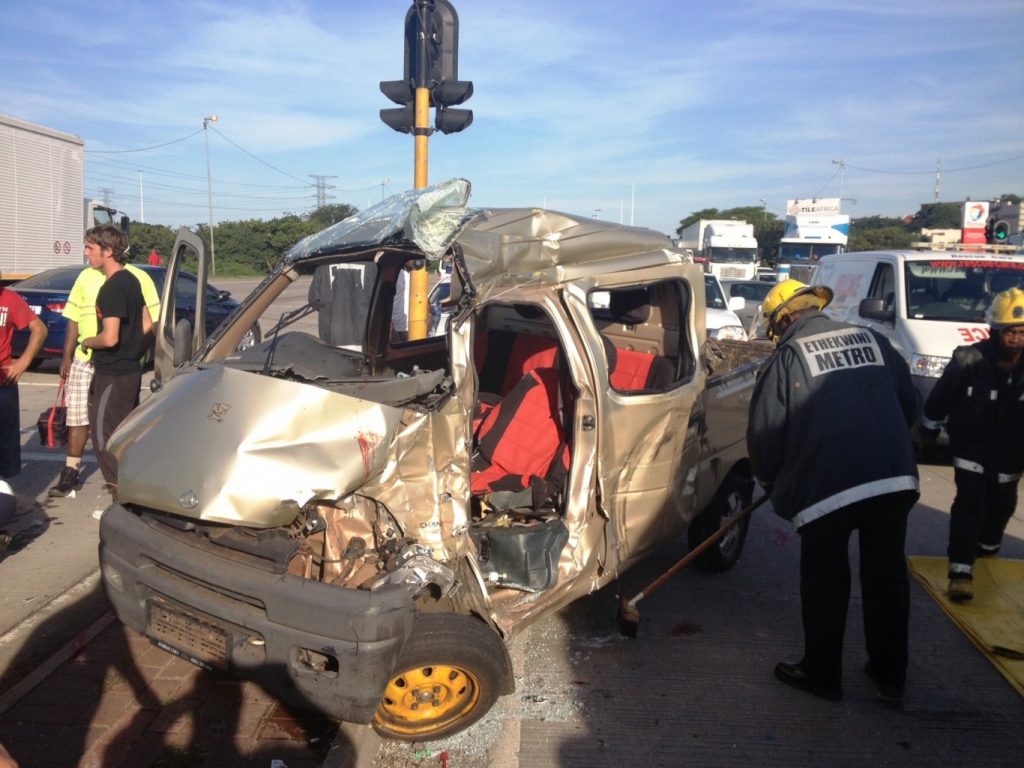 Rescue Care Paramedics were called to a serious collision involving a truck and a vehicle at the corner of Edwin Swales and Titren Rd this afternoon.
Paramedics arrived on scene to find three occupants of the vehicle still entrapped in the wreckage. Rescue services were called to assist free the entrapped patients. Advanced Life Support intervention was needed to stabilize two critically injured whilst they were still entrapped in the wreckage. The jaws of life were used to free the patients. Once freed the patients were carefully extricated and placed on specialized equipment before being rushed by ambulance to a nearby hospital for the further care they required.
It is unclear what caused the collision however SAPS were on the scene and will be investigating further.
Traffic was severely affected in all directions of the intersection as lanes were closed on both carriageways whilst emergency services worked to free the injured.
Garrith Jamieson
Operations Director