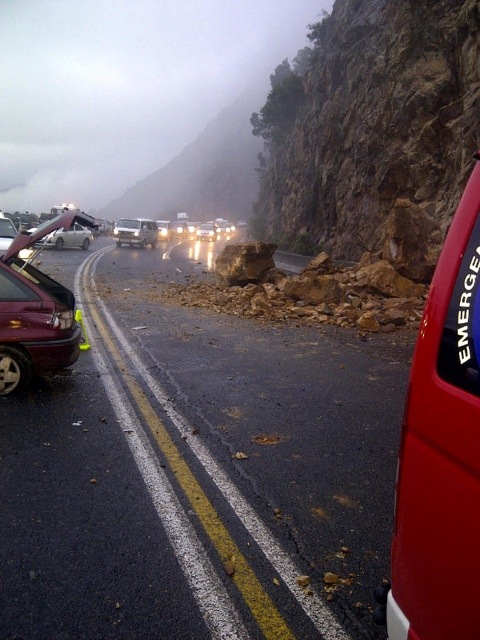 Sir Lowries Pass, CT 15 July 2012 17:30
Twelve people were lucky to escape a rock fall on the N2 at Sir Lowry's Pass late this afternoon. Paramedics and rescue services were called to the scene after rocks fell on two cars that were travelling on the N2.
Six children and six adults were found with only minor injuries. They were treated on the scene for scrapes and bruises.
Local rescue services and police services closed the road after the rock fall and it is believed that the pass will be closed for some time due to safety concerns.
Fortunately no one was seriously injured.
Werner Vermaak
ER24