A 47 year old Pinetown resident was injured after her car was forced off the road by an overtaking vehicle on the Inanda Road – Verulam a short while ago.
Members of Reaction Unit South Africa were called out to the scene & upon arrival Paramedics & Reaction Officers extricated the woman from her white Toyota Corolla that had overturned down a steep embankment.
According to the woman, she had exited Jacaranda Avenue in Mt View & turned onto the Inanda road when an oncoming brown hatchback light motor vehicle came onto her path of travel. The woman swerved to avoid a collision & lost control of her vehicle which somersaulted down an embankment.
The injured woman was transported to Umhlanga Hospital in a stable condition.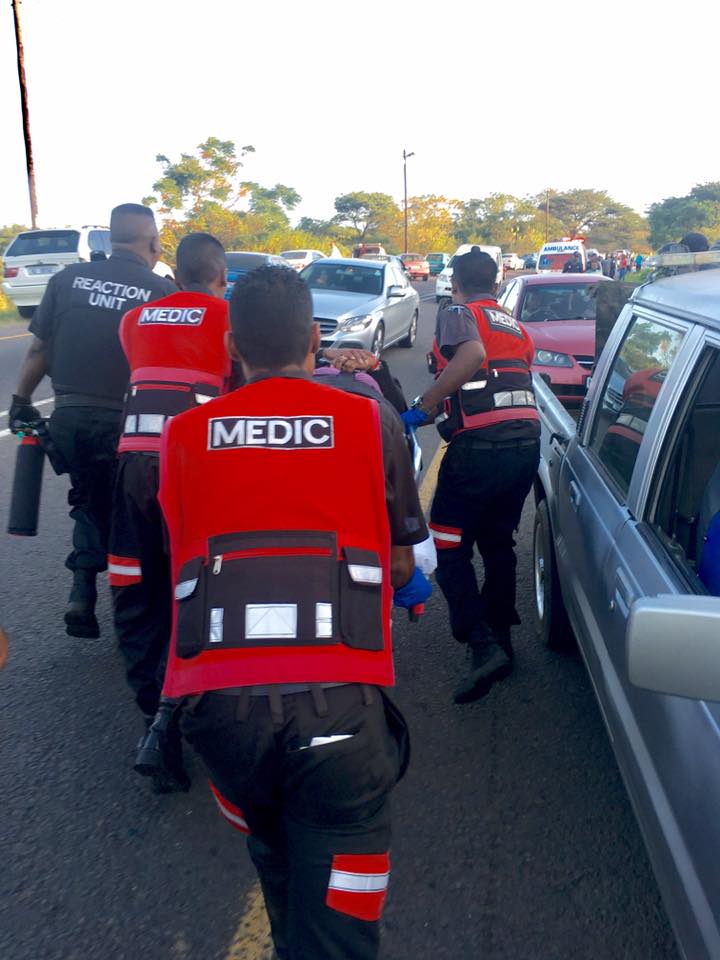 Safe Overtaking – Only Overtake when Road Markins make it Legal, It is Safe AND Necessary https://t.co/k7qNb8bVnR #ArriveAlive pic.twitter.com/dcmrYmH1ZG

— Arrive Alive (@_ArriveAlive) April 13, 2017